Web Services blog entry – AnubianHost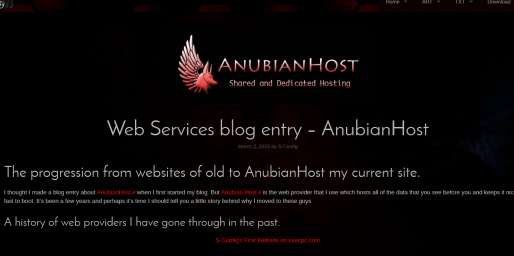 The progression from websites of old to AnubianHost my current site.
I thought I made a blog entry about AnubianHost when I first started my blog. But Anubian Host is the web provider that I use which hosts all of the data that you see before you and keeps it nice and fast to boot. It's been a few years and perhaps it's time I should tell you a little story behind why I moved to these guys.
A history of web providers I have gone through in the past.